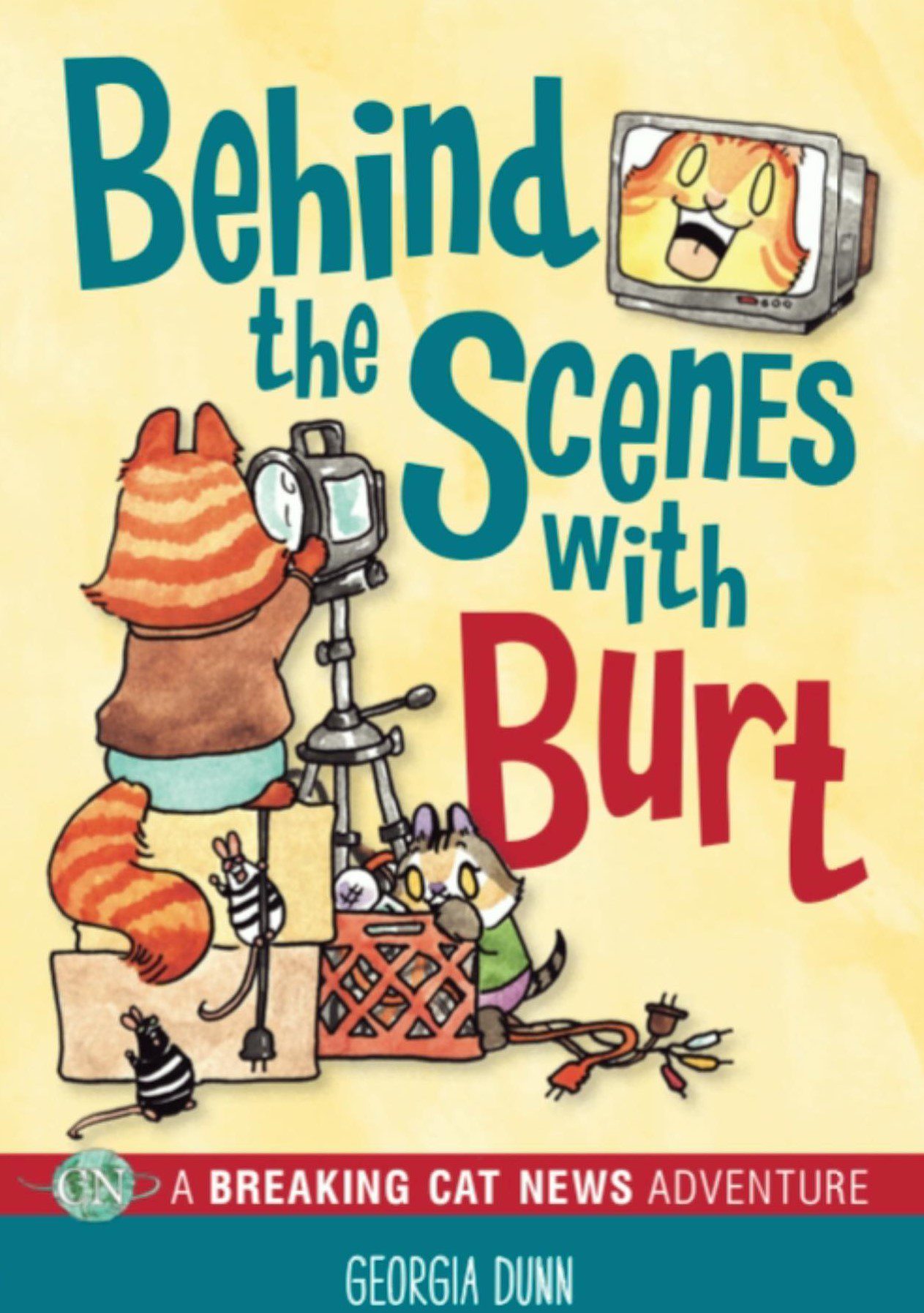 Behind the Scenes with Burt: A Breaking Cat News Adventure
Your favorite purr-nalists are back and reporting on all of the most pressing cat issues in this fifth collection of Breaking Cat News comics.
It's big changes for the kitties at BCN! Burt is bringing this news station up a notch. Join Burt behind the scenes as he updates some of our favorite broadcasts from the past, with better imagery and brand new footage! Including a trip to the vet, exploring the cupboards, hordes of trick or treaters, the action packed "Our IX Lives" Christmas special, and Puck daring to believe in the elusive, mythical Mailman.
This book welcomes some of the first BCN newspaper strips as Breaking Cat News made the jump from web to newsprint! Enjoy classic strips with beautiful updated artwork and never before seen broadcasts! Includes a "More to Explore" section with "Our IX Lives" paper dolls and a real-life behind-the-scenes peek into when BCN first rolled out in newspapers.