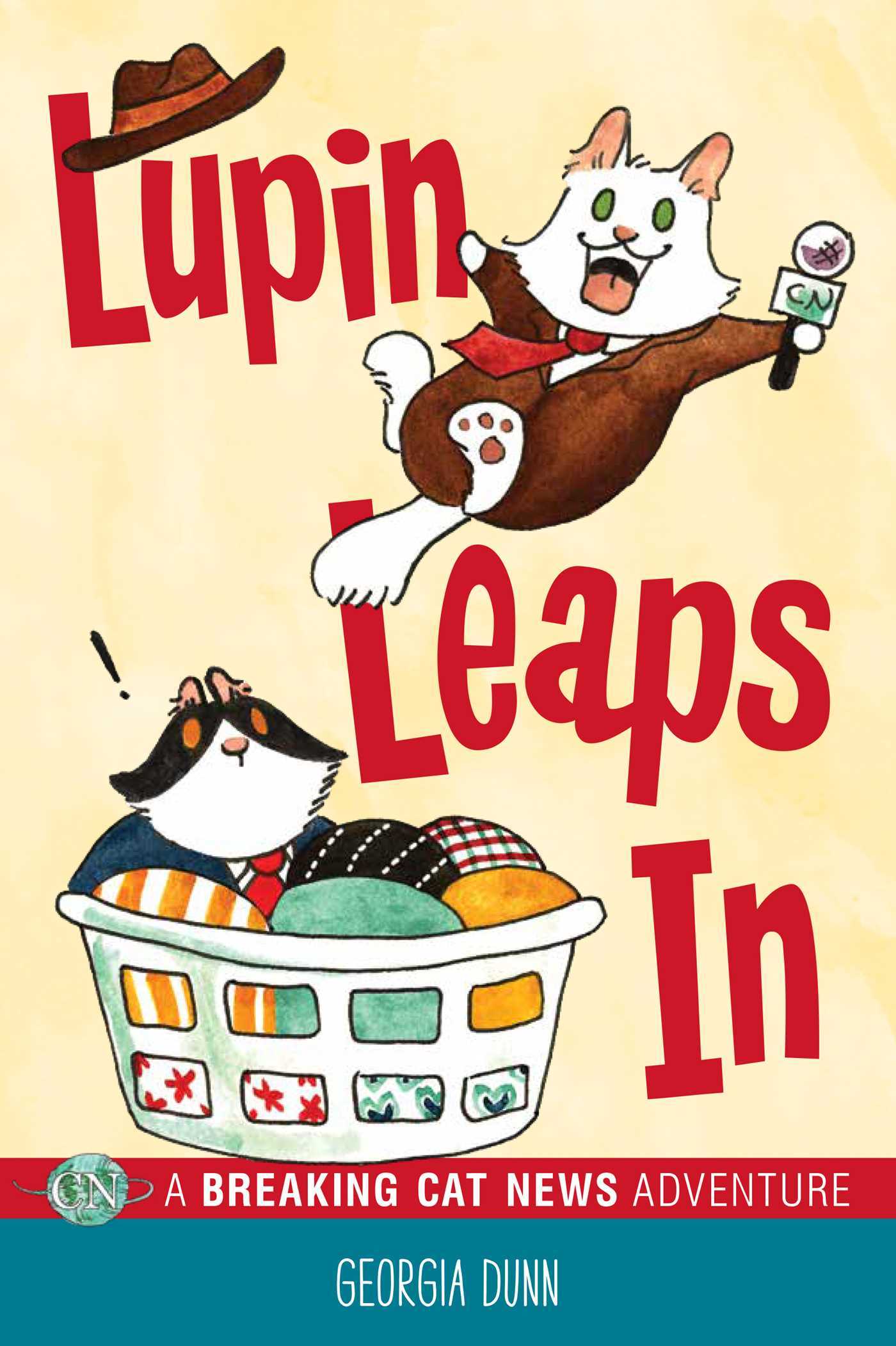 Lupin Leaps In: A Breaking Cat News Adventure
Lupin Leaps In is a brand-new comic collection of Breaking Cat News for middle grade readers! This just in: Three adorable house cats are reporting the most hilarious breaking news! Based on author/illustrator Georgia Dunn's real-life pets, Elvis, Lupin, and Puck strap on neckties and pick up microphones to provide the most up-to-date relevant news stories (at least according to them).
Picking up where they last left off in Breaking Cat News, are Elvis, Puck, and Lupin reporting on the breaking news that matters to cats. Cynical, no-nonsense Elvis and shy, sweet, sensitive Puck are the reporter kitties in the field, while the adventurous jokester Lupin serves as anchor cat. Together, they're back to break headlines on mysterious man "tails," all things holiday-related, new cat friends, and all the daily happenings in and outside their home.
The "More to Explore" section includes how to draw the BCN news crew, how to draw expressions, how to draw your pet as a reporter, and paper dolls of the crew, along with props and extras!