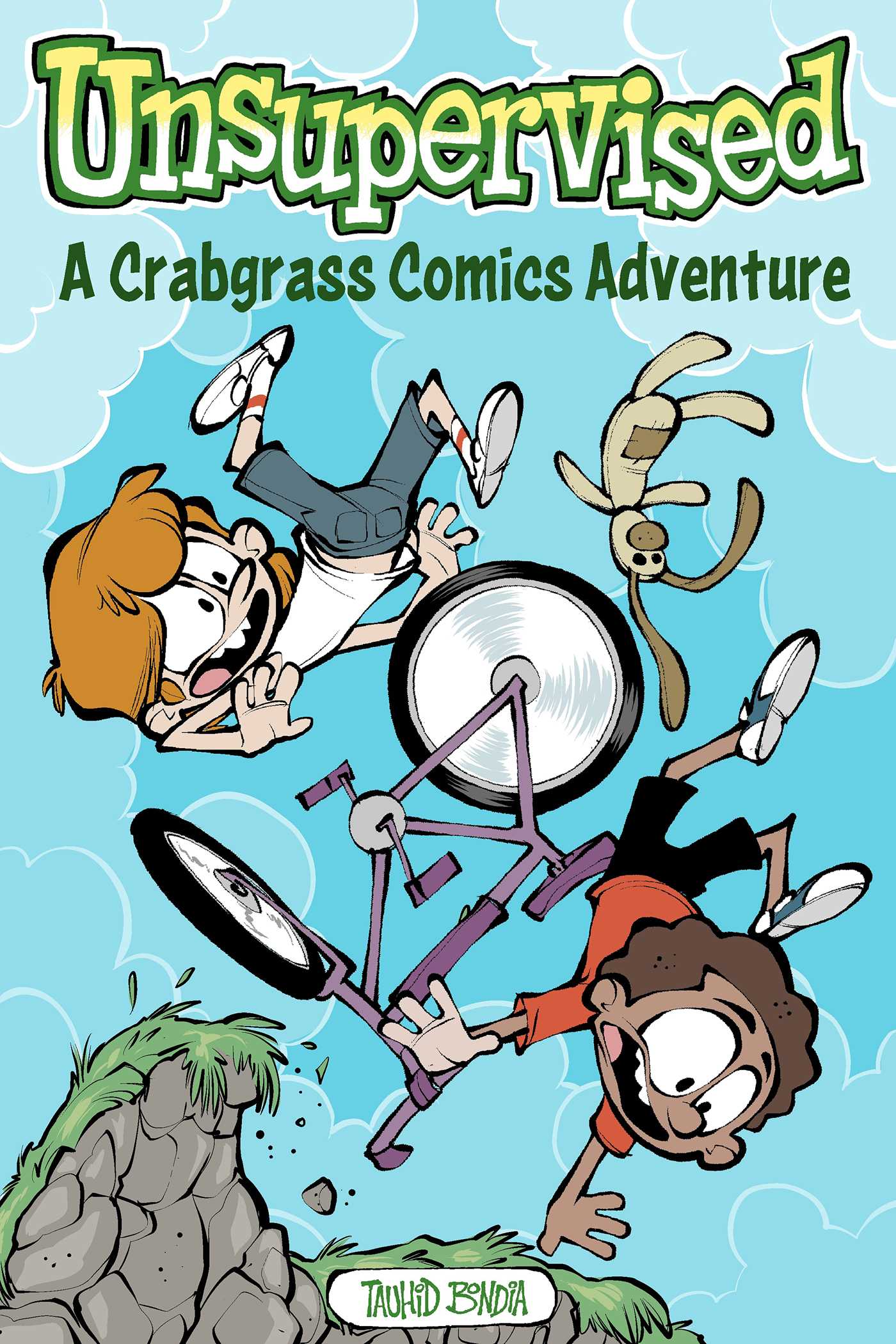 Unsupervised: A Crabgrass Comics Adventure
From classroom crushes and sibling squabbles to ill-advised bike stunts and pro wrestling capers, best friends Miles and Kevin are back for more adventures in this exciting collection of Crabgrass comics by Tauhid Bondia.
Unsupervised is the second book of Crabgrass , a comic strip set in the fictional town of Crabgrass Drive, and chronicles the close friendship of Kevin, who is white, and Miles, who is black, and the many stumbles and breakthroughs they encounter growing up together. The main characters exemplify the resilience of the bonds we form when we are young, and are a reminder of why we remember those times fondly. Crabgrass is also a thrilling exploration of the adventures and mischief that children can get into when allowed to roam.
Set in an ambiguous time before cellphones and the internet, the strip finds a way to connect to the old and the young without alienating either. Crabgrass explores the same youthful themes of friendship and adventure as Calvin and Hobbes, and the humor, warmth, and innocence will appeal to readers of bestselling middle grade series like Phoebe and Her Unicorn and Big Nate.